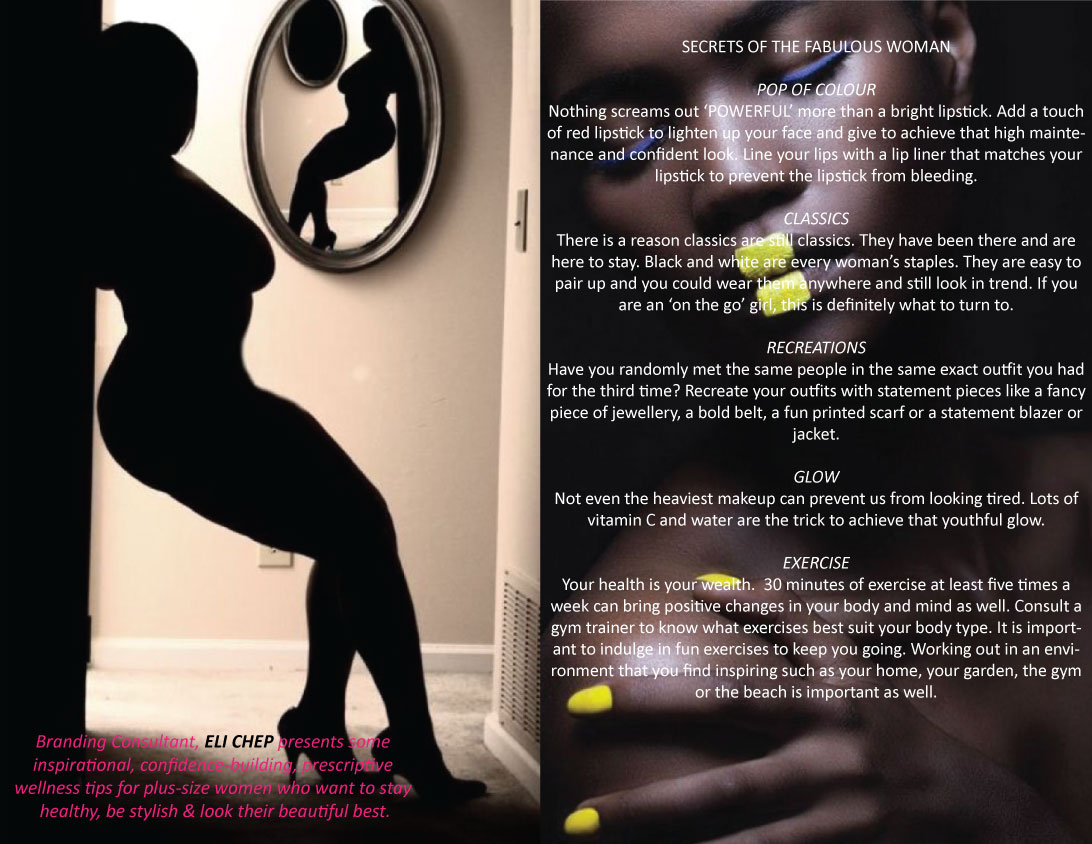 POP OF COLOUR
Nothing screams out 'POWERFUL' more than a bright lipstick. Add a touch of red lipstick to lighten up your face and give to achieve that high maintenance and confident look. Line your lips with a lip liner that matches your lipstick to prevent the lipstick from bleeding.
CLASSICS
There is a reason classics are still classics. They have been there and are here to stay. Black and white are every woman's staples. They are easy to pair up and you could wear them anywhere and still look in trend. If you are an 'on the go' girl, this is definitely what to turn to.
RECREATIONS
Have you randomly met the same people in the same exact outfit you had for the third time? Recreate your outfits with statement pieces like a fancy piece of jewellery, a bold belt, a fun printed scarf or a statement blazer or jacket.
GLOW
Not even the heaviest makeup can prevent us from looking tired. Lots of vitamin C and water are the trick to achieve that youthful glow.
EXERCISE
Your health is your wealth.  30 minutes of exercise at least five times a week can bring positive changes in your body and mind as well. Consult a gym trainer to know what exercises best suit your body type. It is important to indulge in fun exercises to keep you going. Working out in an environment that you find inspiring such as your home, your garden, the gym or the beach is important as well.
Got more secrets to add? Share with us via info@plusfabulosity.com