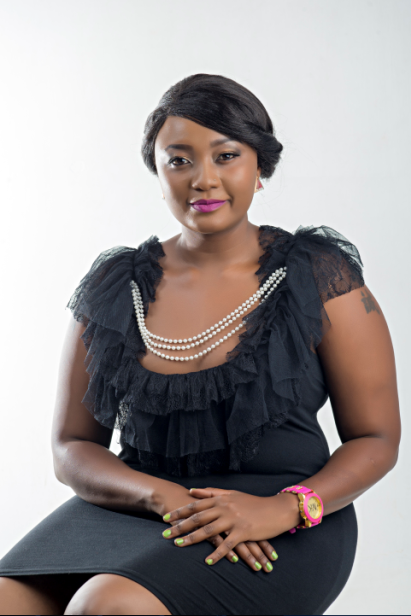 Catherine Kibuchi is a bubbly 24 year old. A lover of life is what she is best known for. Aspiring to own her own marketing and public relations firm in the future, nothing will stop her from chasing her dream. Having been a plus size girl her entire life, we sat down with Catherine to learn and share her experiences and challenges of being a plus size woman.
(Plus Model Registration Ongoing. Click here to register)
Growing up as a big kid was quite challenging for me before I came to love and accept myself. I was bullied all through primary school because of my weight.  There were times where the other kids would make fun of me  because I could not ran as fast as they could and they often left me out during play time because they thought I could not do half the things that they could do. Even after being transferred to another school, the bullying still got worse.
When I later joined high school, I was glad that I was not the only one that had body image issues.  As I progressed through high school, peer pressure caught up with me and I developed an eating disorder. I could go for days without eating real food and would only take tea with the hope of shedding off some weight and look like an 'ideal and ordinary' high school girl. I often viewed myself as an ugly girl and thought to myself that nobody would ever love me for who I was. This greatly affected me and I ended up developing stomach ulcers. This was my turning point for self realization and need for change in attitude.
(Apply for MPSK 2017 here)
I started working at the age of 17 in one of the golf clubs in Nairobi while I was still in college to try and make ends meet. I later got a job in one of the 5 star hotel as a marketing executive. I joined university where I pursued my Bachelors Degree in Business Management and Marketing. I never thought that finding a job as a plus size woman would be challenging at times. I have faced rejection in various job interviews due to my size. I recall a recent incident where I went for a job interview for a business development position and one of the directors clearly stated that I was too big for their brand and I could not get the job. This almost made me lose the confidence that I was building but I promised myself that despite everything, I will continue to love myself.
I am currently working as a business Development executive in one of the top 100 companies in Kenya. All these experiences have been able to shape me and help me accept and love myself unconditionally.
(Get ready  KPSFW17. Click here to read all about it)
My love for fashion got me into the fashion business as a side business and has enabled me to learn and teach others how to dress the plus size body and still look fabulous. As most plus size women would testify, shopping has always been a challenge because most stores stock trendy clothes for the smaller woman. Joining Plus Fabulosity has taught me a lot both as a plus size model and an individual. It has taught me how to be confident in my body and live a healthy lifestyle through regular workouts and healthy diets.
There a lot of teenage girls with body image issues and eating disorders that often go unrecognized by loved ones. I want to inspire all women of all ages to accept and love their bodies by having a photo campaign which will aim to reach a true body acceptance society.
Share your story with us via info@pusfabulosity.com